Our Teams platform has two different audio settings integrated that combined make up for our Teams Experience.

The first audio setting is for the microphone which is channeled through Twilio and into the browser. This is the participant audio feed that allows participants to talk to one another during the experience.

The second audio setting is for the content of the videos. This audio settings is defaulted to your devices audio settings. If your volume is low or muted on your computer, then the video on the Teams experience will also be low or muted.

Another thing to look out for is what device is defaulted for the audio output in your computers settings. By default, some computers assign the internal speaker as the output even while headphones are connected. We recommend checking what the output audio settings are assigned to in your computers settings and ensuring you are on your desired output whether it is headphones or the internal speakers of your computer.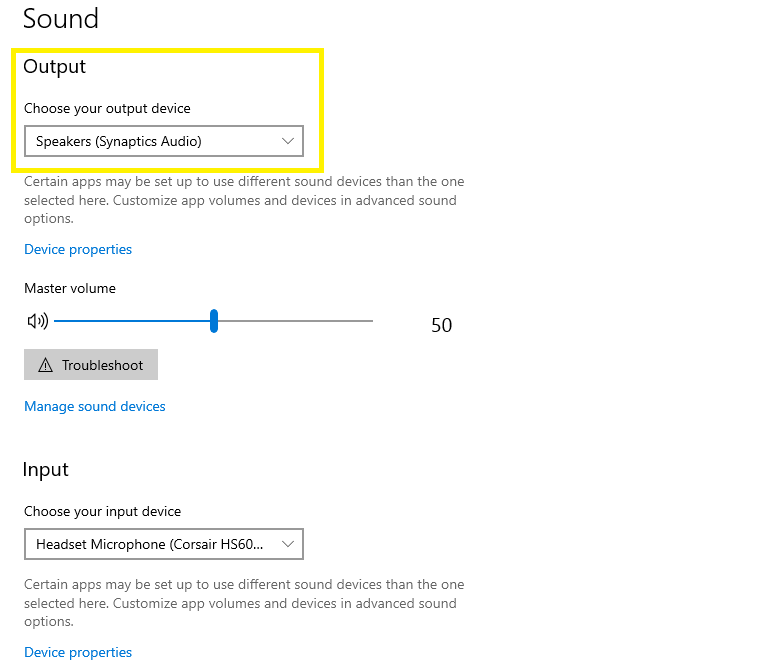 With that in mind, if you are able to hear other participants, but not the audio in the video, we recommend checking your computers settings to adjust the audio output and make sure it is not muted. We recommend refreshing the web browser if the changes are not applied right away.